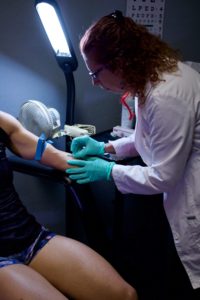 Victoria is both a Nurse Practitioner and a Certified Holistic Health Coach. She is an AAFE (American Association of Facial Aesthetics) member from whom she has been certified in botulinum neurotoxin (BoNT) (for aesthetics and for pain control), and dermal fillers for lips and cheeks. Victoria has also been trained and certified by Empire Medical Training in Medical Weight loss, hormone replacement therapy, and cellulite treatments. Victoria is certified in IV Nutrition Therapy and is working towards Heavy Metal Toxicity/Chelation certified – both through IV Nutrition International. IV Nutrient Therapy is a medical treatment whereby sterile solutions of vitamins, minerals, antioxidants, and/or amino acids are infused directly into the bloodstream.
Victoria is currently taking the Visceral Manipulation (VM) courses through Barral so she can pick up some of the VM patients from Eagle as he is currently fully booked 3-4 weeks out.
She has a medical weight loss program and can (upon request only) provide appropriate menus and/or recipes. She offers a variety of B12/MIC combinations for energy, weight loss, and deficiencies or digestive issues as well as an immune booster injection that contains compounded vitamin C, Glutathione & B- complex.
GS Integrative Therapies now offers infrared sauna therapy. This sauna therapy can help with detox, pain relief, and weight loss. When followed by IV therapy, administered by Victoria, to match your specific physical and mental health needs, it can boost your immune system, improve mental clarity, and treat bacterial,
fungal and/or viral infections. These treatments should only be done in conjunction with the care being provided by your regular doctor.
Victoria is available on Monday through Friday including early morning and late evening by appointment only.
Check out our online store for approved health   Supplements and ask your therapist for a discount code at your next appointment.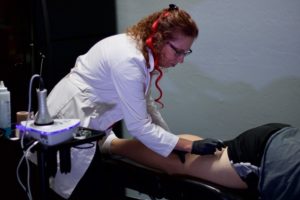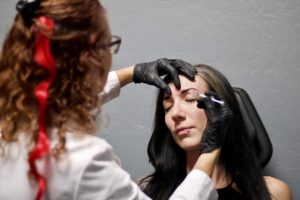 Victoria Bowers
MSN-ed, ARNP, CHHC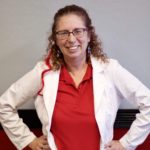 Contact to make an appointment today
623-215-2525
email
30 minutes in the sauna, then a Myer's cocktail! Whew. At first, I wanted a 20-30 minute nap after detoxing in the sauna but for the next 3-4 days I have felt better and had more energy than I have had in years. Looking forward to the net one.